Posts tagged "Training Needs"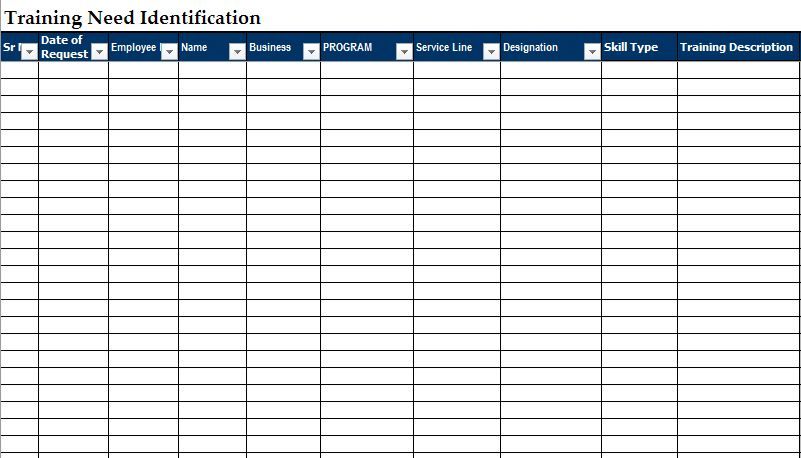 Write brief about What is training need analysis? an following are templates which are required to done the analysis
Training Need Analysis is used to identify the gap between the needs of training and the training of employee. This forms the first stage of the process of training to know whether training can resolve the issues that have been identified. TNA comprises of training needs analysis worksheet which forms the training needs analysis form for employees. Sample Training Needs Assessment template and Training needs analysis questionnaire are very helpful in this process.
Given below is a Training Needs Analysis template in Excel format. Use this organizational training needs analysis template subjective to your needs.
Training Need Identification Format in Excel
Given below is a Training Need Identification format for your reference. This format consists of functional and behavioural aspects along with proposed area for development. This form also defines the criticality of development.
Use this Training Need Identification sample designed in Excel format. You can download it and use it to have all your needs met.
Learning History, Education Qualification and Experience
It is a self declaration format which consists of complete declaration of an employee. It includes history of his learning in form of training programs he has been a part of, his professional experience, his academic qualifications, his professional qualifications, his professional memberships and details on his work exposure. This gives complete detail on the knowledge, experience and learning a person possesses.
Search Sample Formats: