Important Things That a Personal Assistant Can Add to a Resume to Make it More Impressive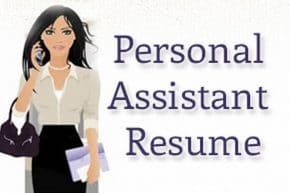 Personal Assistant is an important profile as it is the person who is responsible for managing the image of public figures who are also busy executives so that they are able to connect with the general population. Hence, a person who is applying for this job needs to possess all the capabilities and skills to be able to manage the show with confidence, precision and grace. If you are also planning to apply for this profile then it is very important that you are able to create a perfect impression with a resume which speaks about your talent and potential.
Remember, it is not just your education qualification that can get you this job. You are also required to have the right skills and experience to be able to get selected. This is something that is not a part of your education qualification but it very much essential in getting you the job. And most importantly, you should be able to project all of this in the right way to the hiring manager so that he gets impressed and selects you for the next round.
This article brings to you some of the important things that you can add to your resume to make it look impressive in every sense. Let us have a look at some of these things which you must include in your resume to win the attention of the hiring manager.
Start with Professional Summary
The first and the foremost thing that you must include in your resume is the professional summary which is a briefing of your general profile and what kind of profile you are looking for. Keep it short, sweet and impressive.
Areas of Expertise
The next point should include all the tasks in which you master. You need to mention all the highlights about the skills that you possess. It can be anything like some software that you are expert at, roles and responsibilities which you are really good at. You need to include all those things which can work as strong points for the profile of Personal Assistant and be helpful in contributing to the performance of your job.
Professional Experience
Mention all your professional experience in a chronological order. Mention the companies for which you have worked along with highlighting your key roles and responsibilities. Make sure you mention everything in a very organized and easy to read manner. Emphasize on the skills and duties which are very important for the candidate to possess for the profile of Personal Assistant.
Education Qualification
The last lap should talk about your educational background. Mention all the degrees and courses you have done. Also talk about the certificate courses to make your resume look rich. It is good to talk about your qualification in context with the job.
Personality Traits
It is must that you are able to highlight some of the traits which every personal assistant must possess. These include loyalty, multi-tasking, skilled communication, reporting, organizing etc. This will make you a more competent candidate for this job thereby increasing your chances of getting selected.
Including all these points in your resume can be really very beneficial for your selection. Some of the other points which you must keep in focus while drafting your resume include the following:
Keep it updated. Include all the recent information in your resume without missing on anything important. Mention about your current job without fail.
Keep it chronological. It is must to organize all the information in a chronological order. Your latest job should come first followed by the previous ones.
Keep it error-free. It is really unprofessional if your resume has any kinds of spelling mistakes, grammatical errors and other silly mistakes. Hence, proof-read it again and again to make sure that it is free from errors.
Highlight your strengths in a smart way. It is essential that your resume should reflect your strong points which are very much important for creating a good impression on the HR manager.
Keep it organized. To give a professional look to your resume, organize the information nicely. Use bullet points instead of paragraphs. This will attract the attention of the reader to the important points so that he doesn't miss on anything important.
Designing your resume around all the points that have been mentioned above can make your CV look all the more interesting and attractive. So include all these points without fail and you will be able to have the best impression on the hiring manager. Multiply your chances of getting selected with these guidelines.